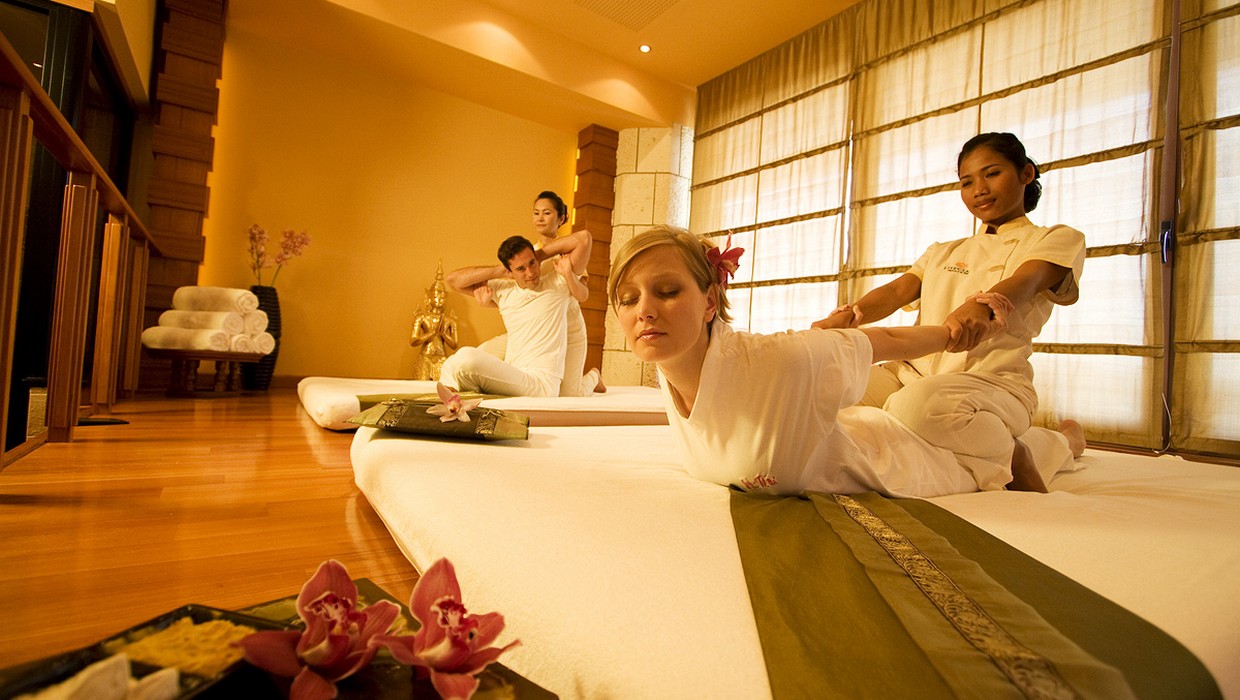 Best Thai Body Massage Service - Dubai
Do you feel body aches and pains everywhere? Or feeling tired and wanting to refresh? We have the solution at Desert Sky Spa by practicing the best Thai massage services in Dubai. Thai body massage can do the job for you! Therefore, we guarantee you the best Thai massage near Sports City that frees your muscles, your body and you can feel that tension is released and your body calms down.
Requesting Thai massage services near Dubai International Stadium would be a very effective way to regain your energy.
And to reboot you with a great new feeling. Thai massage therapists in Dubai work with slow strokes and delicate rubbing into your body, so you then get support, health and wellness. Thai massage offerings near the Sports City offered by our center will be suitable for everyone and can reach the highest levels of leisure and physical comfort. We trust our reputation for providing the best Thai body massage service in Dubai that guarantees positive benefits and good health.